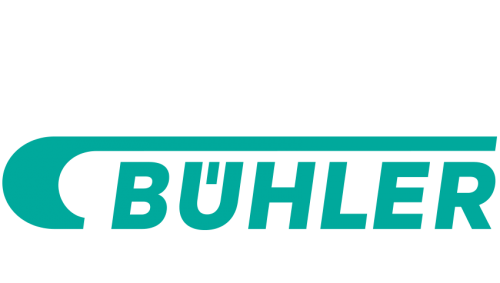 ---
Bühler is a global leader in the field of process technology and services for producing foods and manufacturing advanced materials. Every day, billions of people use Bühler technologies and solutions to satisfy their basic needs for food and mobility. The global production and processing of wheat, maize, rice, pasta, chocolate, and breakfast cereals relies strongly on Bühler. The company operates in over 140 countries and has a global workforce of more than 10,000.
Bühler has a history of has sponsoring research at top technical universities, and they recently co-funded a new professorship on the topic of sustainable food processing. Bühler also sponsors a project of the Swiss Federal Institute of Technology, a group of more than 30 experts focused on how to make the world food system more sustainable.
Bühler joined PFS in 2013, after learning about the program from their customer, General Mills. They see the partnership as an important step into a new aspect of corporate responsibility, working directly with non-government organizations.
The company credits PFS as a catalyst for many other initiatives, changing attitudes and culture at the company and breaking the ice for a number of new programs. For example, Bühler has recently joined other initiatives working on food security, including the World Economic Forum's programs New Vision in Agriculture and Grow Africa. Bühler also recently joined the One Young World Network and became a founding partner MassChallenge Switzerland, a startup accelerator providing young entrepreneurs with the tools to succeed in making the food processing system more efficient.
Bühler sees great benefit in its partnership with PFS. The volunteers who join PFS are employees who already go the extra mile and PFS gives these strong employees an opportunity to give very concrete help, and that encourages more of this kind of work ethic and culture at the company. In supporting growing entrepreneurs in Africa through PFS, they are also encouraging new markets and the customers of the future, and it also creates a very good opportunity to understand markets and value chains.