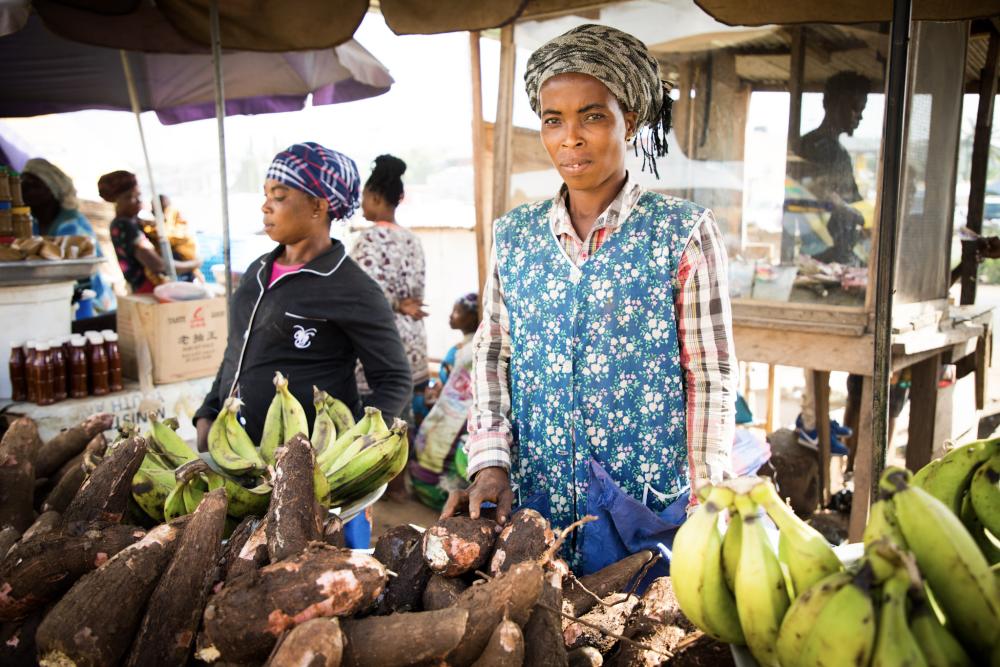 Born out of a love for providing their community with delicious, nutritious, and high-quality food, husband and wife duo Rajan and Priti Marwaha started Sai Energy & Logistics Services in Iringa, Tanzania. Established in 2014, Sai Energy and Logistics Services initially started as a bakery and then later diversified its product portfolio after realizing the potential demand for dairy products like mozzarella and ricotta cheeses, snacks like potato chips and cashew nuts, and other sweet treats.
After years of success in the market and gaining a deeper understanding of local and global consumer trends, Rajan and Priti noticed a need not yet being met locally. "After extensive research, we saw a window of opportunity in adding gluten-free products to our growing product portfolio," said Rajan. "We learned that approximately 31.8% of Tanzania's children under the age of 5 years are malnourished and 51.3% of children in our region of Iringa suffer from this. In addition to continuing to provide our current product portfolio of nutritious products, we wanted to develop new specialty breads and biscuits from gluten-free sweet potato flour to help solve the issue of malnutrition and create awareness of how to opt for living a better and healthy life."
With limited knowledge in the development of gluten-free products, Sai Energy & Logistics Services enlisted the help of TechnoServe, USAID, and PFS to get them started. Joining the project team from Ardent Mills were Bakery Plant Manager Dewaine Schaecher and product developers Jerome Davis and Jacob Mattson. With 60+ combined years of experience in R&D and baked goods, these volunteers made the perfect team to help Sai Energy & Logistics Services bring their new product concept to life.
"Initially our team was a little hesitant in dealing with such highly experienced individuals on the project team," said Rajan. "But by the end of the project, the transfer of knowledge, especially on the technology behind making these products, and the ease of communication between us and the project team became our favorite part of the project!" Rajan said that his team learned a lot from the Ardent Mills volunteers including how to measure the right proportion of ingredients, how to improve product shelf-life through monitoring pH levels of doughs, the right methods of mixing ingredients, and innovations and alterations of their existing methods.
Rajan said the gluten-free sweet potato project for biscuits has reached the final stage and has been accepted by consumers so they are now are developing strategies to upscale production. Additionally, the company is working on the product's packaging design and they hope to launch the new product later this month.