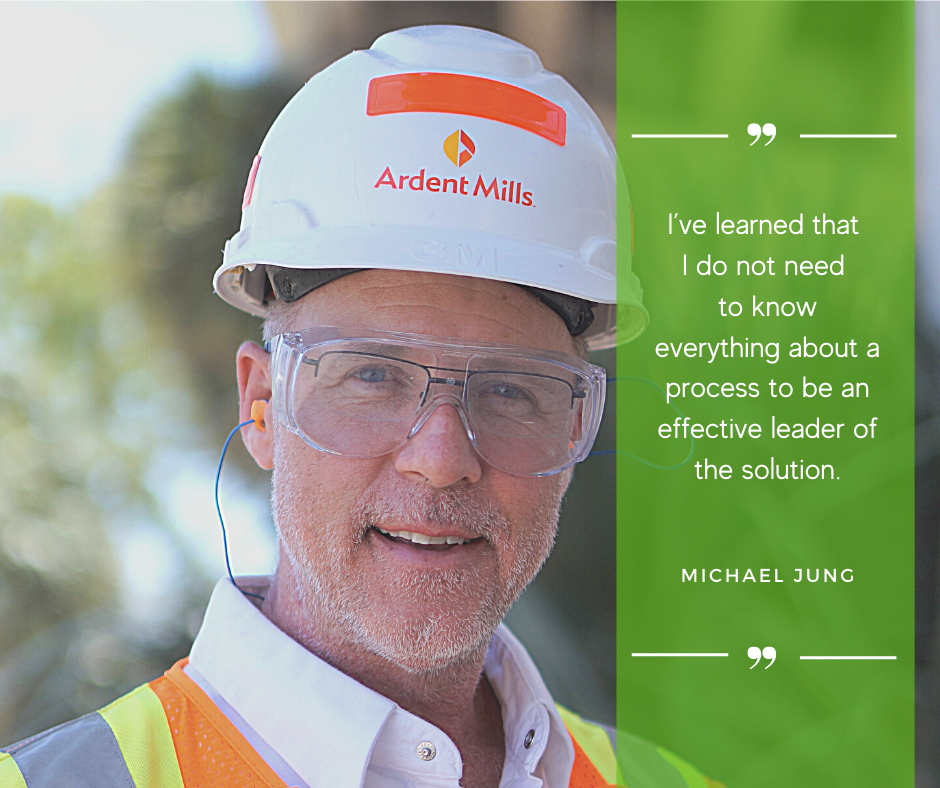 Michael is a packaging and bulk flour production manager at Ardent Mills and has volunteered on several projects with PFS over the years. 
PFS: Tell us more about yourself.
MJ: I have been in the flour milling business my whole career, about 33 years!
PFS: Why did you initially join PFS?
MJ: I started my involvement with PFS after getting a challenge from senior leaders and my mentor, Randall Garvert. One of the values of Ardent Mills is serving, and by helping across our company, in the community, and with PFS, I get to live out Ardent Mills' values.
PFS: What skills are you using when volunteering with PFS?
MJ: The skills that are used in these projects are numerous. I get to practice listening, challenge my perceptions and work with others to collaborate on developing solutions. I've learned that I do not need to know everything about a process to be an effective leader of the solution.
PFS: What challenges have you experienced as a volunteer?
MJ: Challenges have included understanding language accents from different areas of the world, working across different time zones, faulty internet connections from all participants and not being able to easily ship packages or visit sites. All of these were overcome by pure diligence by all team participants to succeed.
PFS: You've volunteered on three projects. What motivates you to continue volunteering?
MJ: There is a feeling of gratitude, accomplishment, and the challenge of growing my leadership and collaboration skills.