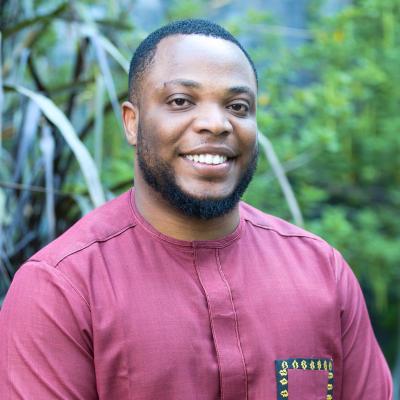 Toju Ukubeyinje serves as a Nigeria Program Manager for PFS. He loves his job because he believes the work contributes to the uplifting of mankind through economic development, sustenance and increased vitality to people through nutrition. He is motivated to witness an Africa without hunger and malnutrition in his lifetime.
Toju received a bachelors degree in biochemistry from Delta State University (Nigeria) and a masters in food innovation from Manchester Metropolitan University (UK). He has extensive experience working in quality control and assurance for several food companies. 
Aside from work, Toju loves to unwind by experiencing nature in its splendor and watching NatGeo documentaries. He loves to cook and dine with family and loved ones. Lastly, he loves discussing and reflecting about sports and spirituality.