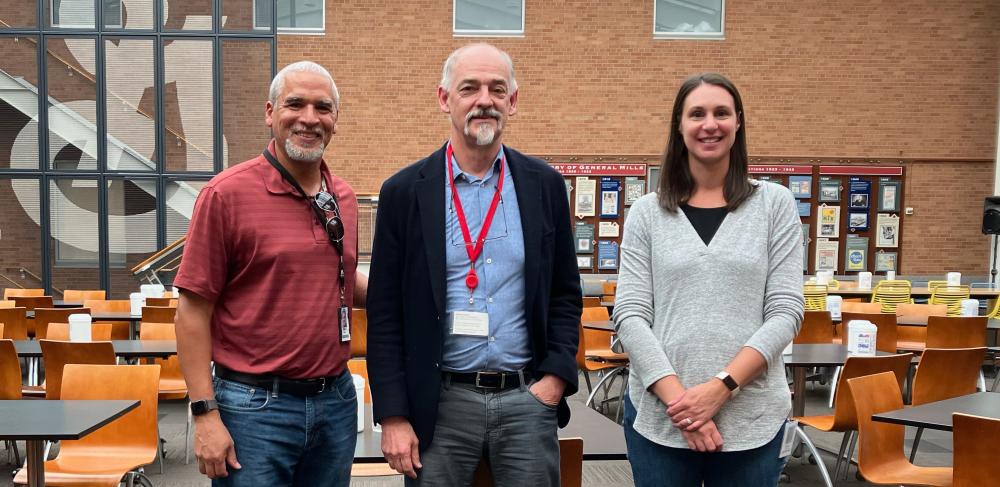 Sweet Connections Cross the Globe
When Chris Majors, a director of quality and regulatory for General Mills, met Daniel Ball, managing director of the the Zambian client Forest Fruits, in Zambia during a PFS visit last October and they agreed to meet again. General Mills and Forest Fruits have one big thing in common - honey. So when Daniel was in Minnesota last month to visit with a honey broker he stopped by to see Chris at the General Mills research facility.
One of General Mills' biggest products - Honey Nut Cheerios - uses honey as a key ingredient and Forest Fruits is a processor of honey. A client of PFS since 2019, Forest Fruits is committed to improving rural livelihoods by developing business in rural areas of Zambia. It works with traditional beekeepers living in remote forests near the source of the Zambezi River in north western Zambia through an out-growers system that includes training and extension services. Their major product is honey, Zambezi Gold, that is distributed locally to all major retail supermarkets and grocery stores and is exported to the EU and southern Africa subregion. 
Chris connected Daniel with Sarah Schramke, another R&D scientist, to see what possibilities there are. "He (Daniel) would be selling to a broker and then we would be buying from that broker," said Chris. "The brokers will blend honeys too so if we get the right blend with his honey in it, that's the idea." We'd be thrilled if the honey from one of our clients could be part of the great products of PFS' founding partner General Mills, bringing something very sweet full circle.
Photo left to right: Chris Majors, Daniel Ball, Sarah Schramke.