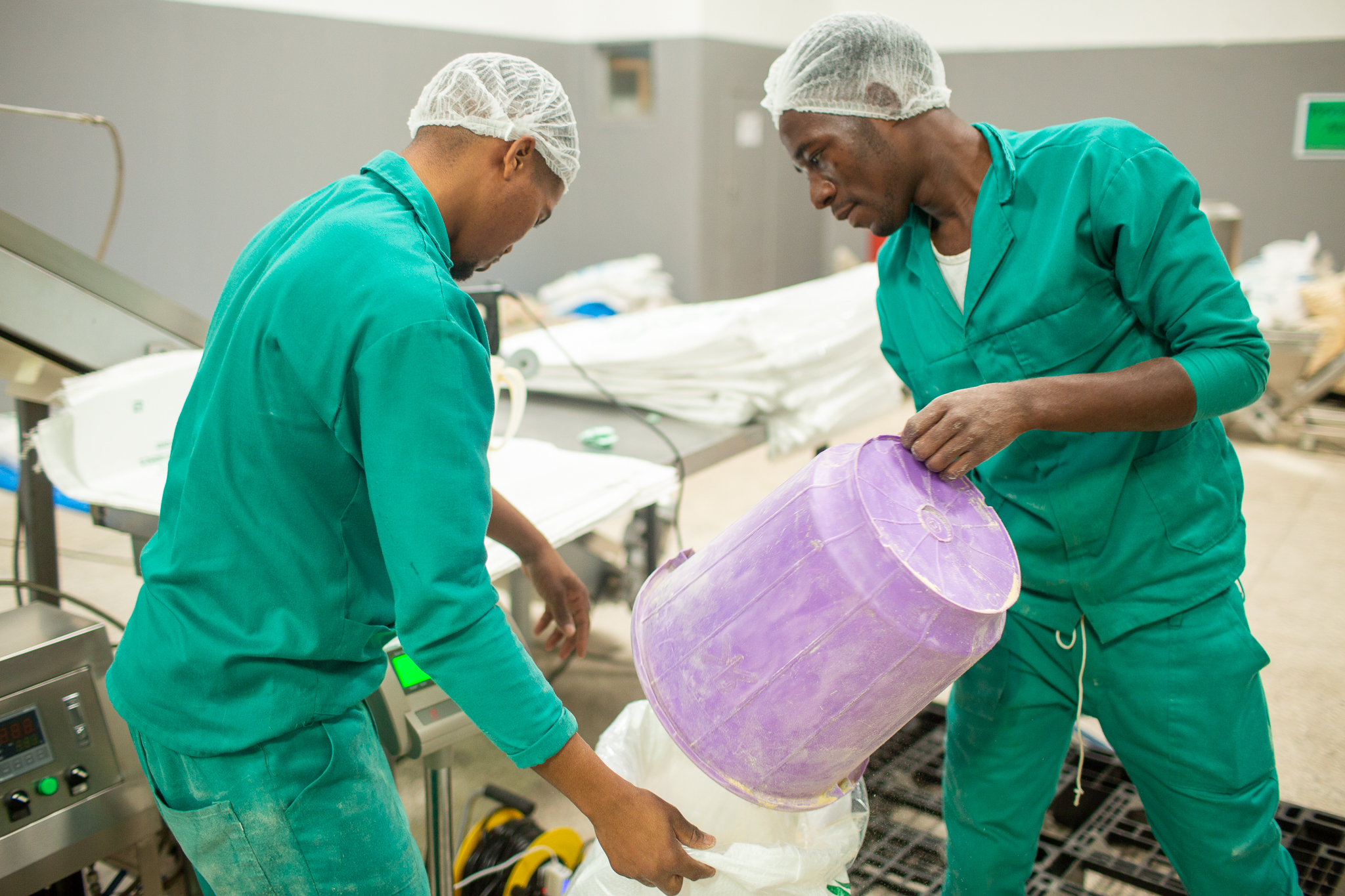 Small Commitment Leads to Big Impact
East African Basic Foods (EABF), based in Kampala, Uganda, was established more than 60 years ago but has not seen the growth it could expect for a company of its age. In an effort to get back on track and establish a growth trajectory, the company reached out to Partners in Food Solutions for help. "In order to drive our vision and mission forward, it is critical that we build the capacity of the team to manage our processes efficiently and effectively, and develop a strategic business plan," said Joseph Mutenga Guloba, the business development manager at EABF. "PFS and its volunteers fit well with this strategic thinking which makes it a worthy strategic partner."
Supporting EABF with this key business development is Brian Williams, VP of marketing and business development at Bühler. "My main motivation for volunteering with PFS is to live out Bühler's purpose of 'innovations for a better world'. I also enjoy sharing my experience and expertise to help start-ups and learn about their business challenges; many of which we take for granted in the developed world," said Brian.
Over the course of eight months, the project team spent about one hour per week collaborating, mapping out EABF's path for the next five years, and identifying strengths, weaknesses, opportunities, and threats which enabled them to plan how best to position the company to serve customers beyond expectations. "My teammates from DSM and I provided some structure to the business planning process and documentation, asked a few guiding questions, and the EABF Team did the rest. Even though it wasn't that much work from my perspective, I gained so much energy from this project. I am always impressed with the creative ways in which they make use of the resources available to them to obtain their goals," said Brian.
Joseph said his favorite part of the project was the opportunity to work with world-class professionals at almost no cost and appreciating their way of thinking. "Additionally, I got the opportunity to work with a global team and was even able to achieve some of my own professional growth objectives," he said. Joseph is proud of the strong foundation he and the team have developed for EABF, and believes the company is better off thanks to PFS and the volunteer team's support.