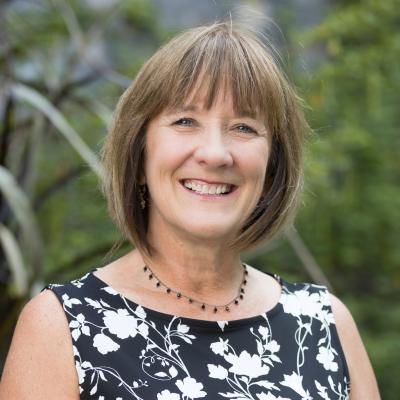 Staci Seibold brings over thirty years of experience in innovation, research and technology to her work as Senior Director of Client and Technical Services with PFS. Most recently, Staci served as Vice President for Innovation, Technology and Quality at General Mills. Staci was also one of our very first volunteers when Partners in Food Solutions was just beginning within General Mills thirteen years ago. 
Staci says, "I loved working at GMI because of our mission to make food that people love and need. Now I help other companies in Africa do the same and together we make sure the world is fed.   In some small way, we are all contributing to growing the agribusiness economy in Africa and improving food security.  And we work with amazing people -  our PFS team, our volunteers, our clients and partners that inspire me and teach me and often become lifelong friends."
Outside of work, Staci enjoys global travel - immersing herself in the food, wine, cooking and culture of other countries and regions. She's an outdoor enthusiast and loves biking, skiing, canoeing, hiking, and spending time with friends and family. She used to say one of her favorite things was volunteering with PFS. And now she says "PFS is my job now - how lucky am I!