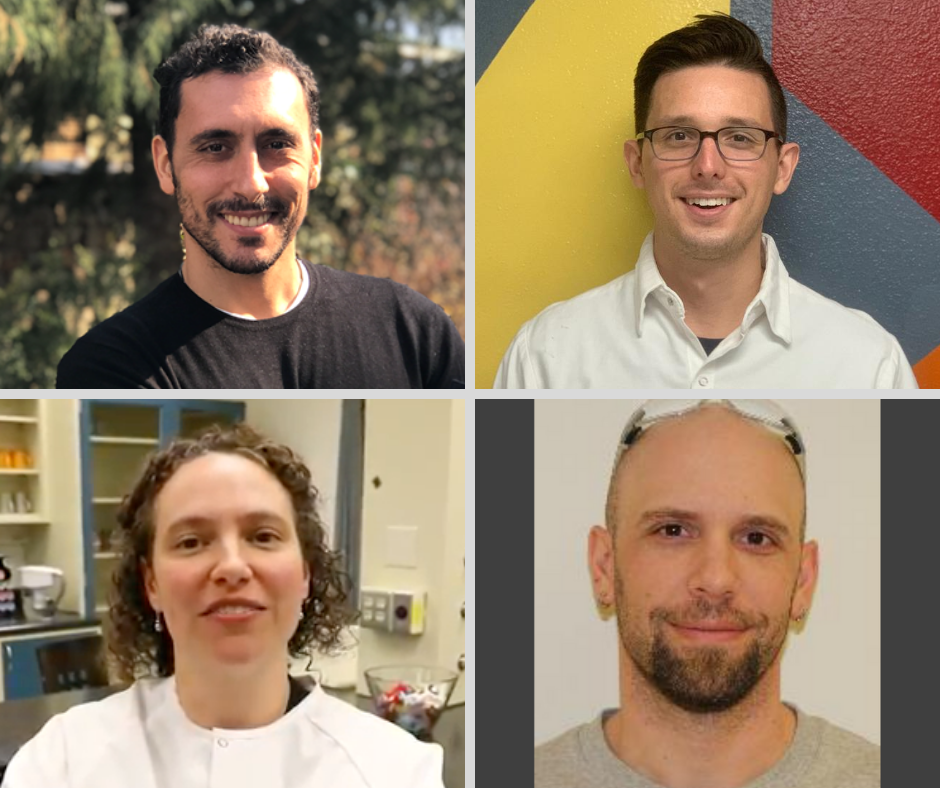 We are proud to announce this year's winners of the second annual PFS Founders Service Awards. These two awards, named after PFS founders, honor our volunteers who most display enthusiasm, drive for results, creative problem solving, tenacity and grit, wisdom, and humility. Please join us in congratulating:
John Mendesh Award
Mike Marshak, Business Technical Manager with Medallion Labs & General Mills
"Mike has been a tireless volunteer for PFS from its inception.  His knowledge of food quality and safety and lab practices has helped PFS clients achieve numerous project milestones and completions.  His willingness to help us out at any time, any day has made him an invaluable resource to PFS and our clients."
Jordana Swank, Director of Technology Development and Futures with The Hershey Company
"Jordana has been an amazing client lead. I admire how well she manages three different project teams. She is very committed to the projects and displays so much enthusiasm and clear thinking."
"Jordana has eagerly shared her technical and project management skills with several  PFS clients over the years; she is always eager to join another project or role when the previous one wraps up."
Peter Erickson Award
Curtis Rainey, Assistant Quality Manager with Ardent Mills
"Curtis epitomizes dedication. He is currently supporting the Laboratory Analysis Project with Premium Foods in Ghana. He has displayed tenacity and humility to a large extent. He is punctual, responsive, and constantly joins project meetings; sometimes being the only volunteer on such calls. Curtis goes above and beyond to provide useful materials to the client."
Caio Malufe, Senior Manager in Corporate Development with Cargill
"In less than one year, Caio has volunteered to support three projects across two clients and is also a mentor to a TechnoServe employee in the early phase of their career. His calm demeanor and kindness are an ever-present complement to his business knowledge, and he makes himself available to talk with other volunteers outside of regularly scheduled team calls."
"Caio presents his expertise to clients and volunteer teams as his "experience" and what he has "seen" in the past, conveying his humility and approachability, and helping clients and teams feel comfortable working with him."