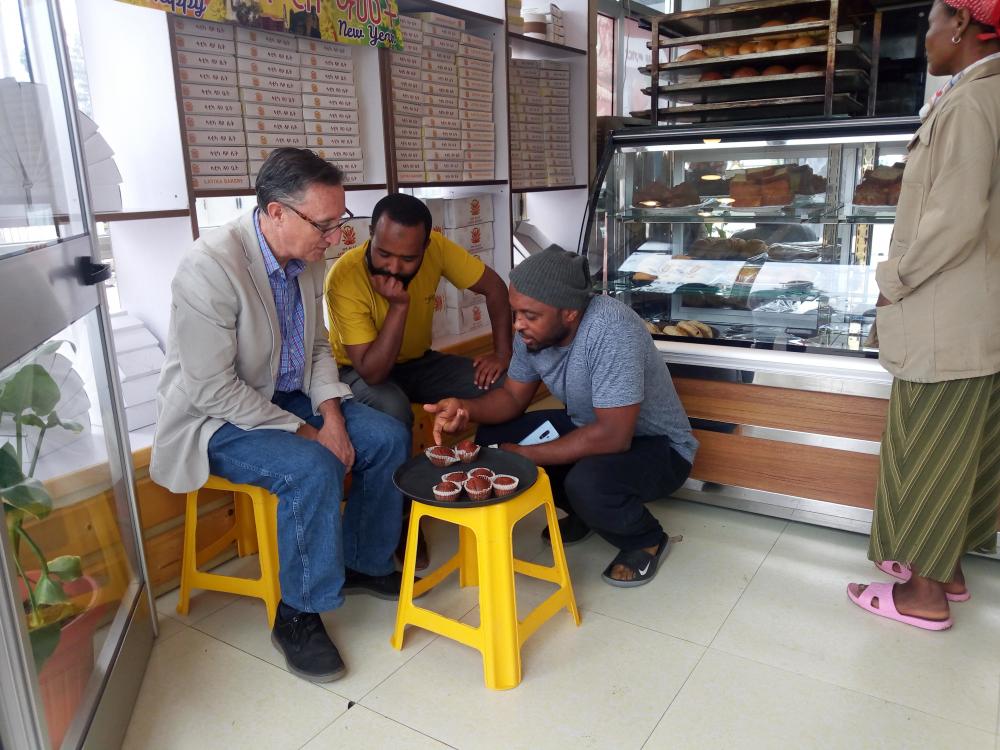 Sometimes it takes a virtual village to make a delicious and nutritious loaf of bread. DH Geda Flour Factory, a wheat processing company in Ethiopia, was interested in seeing if they could create a nutritious product using the leftover wheat germ from their flour processing. They looked to Partners in Food Solutions (PFS) and TechnoServe, with the support of USAID, for assistance. 
Incorporating wheat germ into products like bread and muffins adds vital nutrients such as fat and fiber, and improves the overall nutritional value of the product. DH Geda, along with its customer Latika Bakery, worked with PFS volunteers and TechnoServe staff on a product formulation project that utilizes the leftover wheat germ from their milling process. 
A critical element of the project was creating a baked product that was acceptable to local tastes. To develop it, volunteers tested varying levels of wheat germ in bread and muffin formulations. They also had local customers of the bakery try different recipes to see which one consumers would prefer. After many rounds of baking and dozens of taste tests, the team provided DH Geda with a bread recipe that included flour and wheat germ. They can now use it as a product example to show their commercial customers that adding nutritious wheat germ can produce delicious products.
DH Geda has already seen success and several bakeries have wheat-germ enhanced products in the market. There is also great potential that even more will be included in future products because the team is working with the Ethiopia Millers Association to encourage more Ethiopian millers to produce wheat germ and sell it. 
According to Yohannes Tesfu, a senior food processing specialist with TechnoServe, "The wheat germ product was not widely known in the market... DH Geda is the first company in the country to sell wheat germ and they have so far sold 200 kg (more than 400 lbs) in the first couple of months since the project was completed."