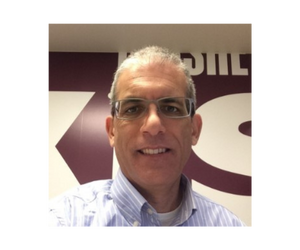 Please share a little about yourself.
I have worked for The Hershey Company for 34 years leading manufacturing and supply chain operations in the US, Mexico, and China. I am currently the supply chain integration lead, supporting the integration of Dots Pretzels and Pretzels Inc businesses.
What is your main motivation for volunteering with PFS?
The opportunity to share my expertise and give back through mentoring drew me to PFS.
What was your experience like on your first PFS project?
My first project was a facility layout project with a company called Taste Cocoa Ghana. The project was relatively quick, consisting of a few meetings and reviewing facility layout documents. I was surprised by the ease in which Taste Cocoa Ghana and I connected, shared our backgrounds, and began having open dialogue about the project. It was truly a great experience. I have since worked on other projects and am currently supporting a project with Agripreneur in Zambia.
What was your favorite part of the project?
My favorite part was getting to meet all the people at Taste Cocoa Ghana and to experience their passion and willingness to learn. If you're considering volunteering, do not hesitate any longer. The experience is very rewarding and we all have something to share from our unique experiences. I have already started my second and third projects and they are just as rewarding as the first!