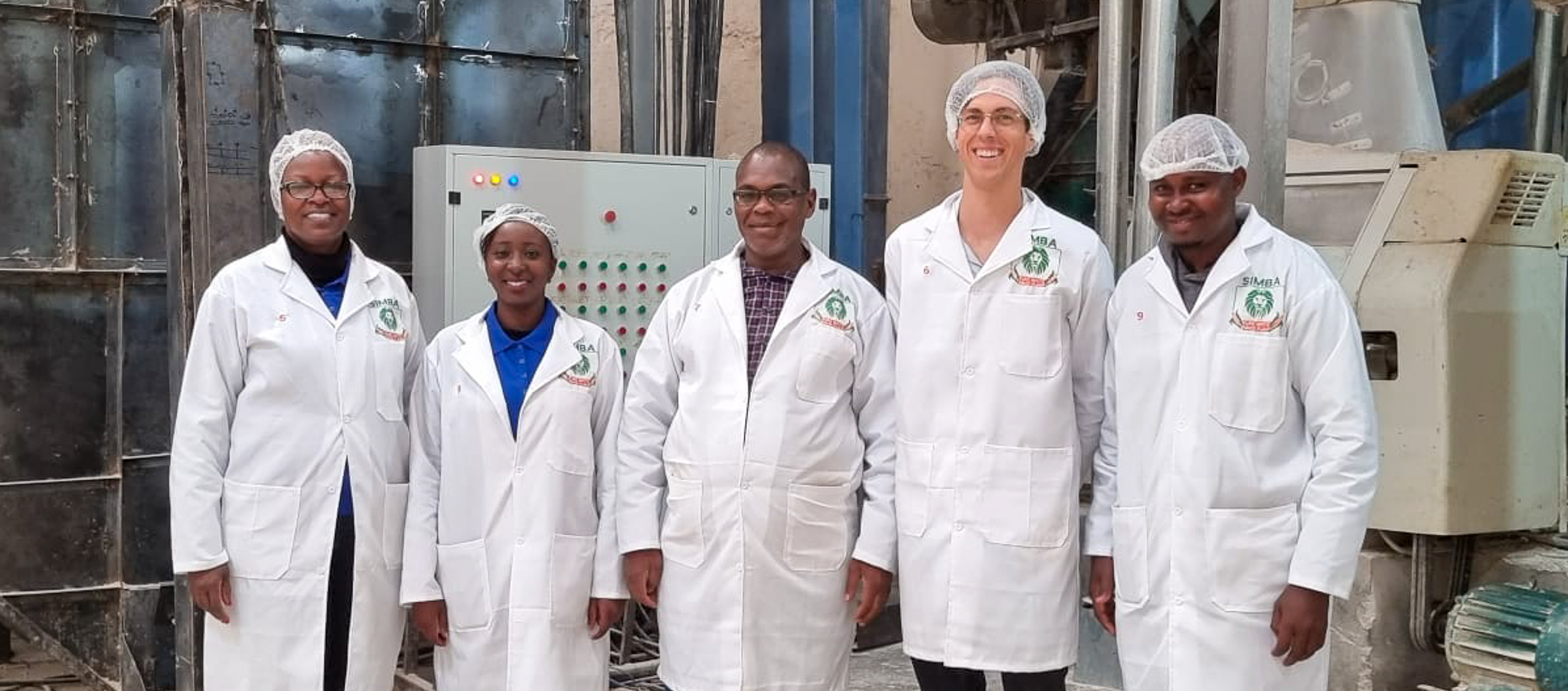 PFS Volunteer Visits Client, Then Hits the Dance Floor at First-ever PFS Wedding
When Niels van Mossevelde signed up to volunteer with PFS he knew he wanted to work with a client in Kenya. That's because his good friend had recently moved there and Niels wanted to learn more about the country and its people. 
A scientist with DSM, Niels was matched with Simba Mfalme Millers in Nairobi to serve as their client lead, acting as a project manager for all of the different PFS services that the client is engaged in. "I do project management in my job and it's a good thing to develop further, especially across different time zones, working with different cultures, working with different realities on the ground," he said.
After two years as their client lead, Niels visited Simba Millers while in Kenya late last year and was able to see that the recommendations that PFS volunteers had made were implemented and have made a significant impact on their production capacity. There had been a bottleneck in the production line because of mismatched equipment. The volunteer team recommended a new conditioning tank be installed to fix the issue and the client has now purchased the tank, shown behind Niels in the photo above. "He had a conditioning tank that was maybe one twentieth of the total capacity of the rest of the plant…it's an intervention that actually works and he's now had a capacity increase of I think about 30 percent.
For Niels, the opportunity to meet in person was special.  "I've known John [the client] for a couple of years now but seeing someone and shaking their hand is a whole different thing…being there, seeing the whole setup and seeing the improvements he made after our project was really great," he said. "Seeing that he is working incrementally toward good manufacturing practices, through the certifications he wants, and to professionalize the company further, that's really awesome."
In addition to the client visit, the timing of Niels' trip to Kenya coincided with two other very important events in Kenya. The wedding of his friend who had moved there, and the very first PFS wedding. 
Three years ago, Faith Ngila and Chenge Wandabwa both started new jobs at PFS as program associates in Nairobi on the same day. In their roles they work closely with volunteers and help them through every part of the volunteer journey. For Chenge that has included working with Niels. It also led to another wedding for Niels to attend in Kenya.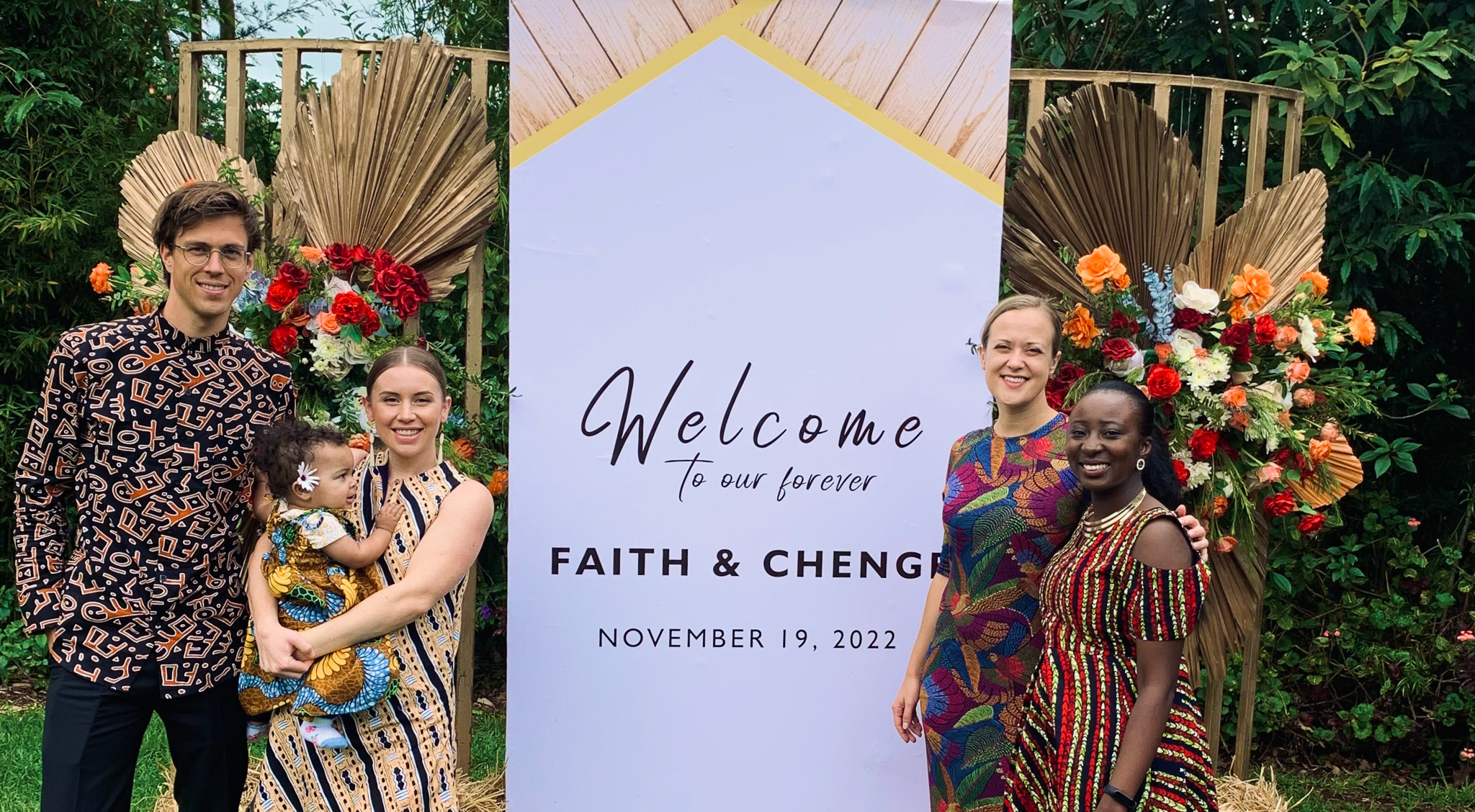 "Faith and I met when we both started our jobs at PFS on the same day, so our wedding was truly the first 'PFS' wedding," said Chenge. "It was very special to have one of our PFS volunteers, Niels van Mossevelde, attend our wedding in Kenya. It was such a special day, and everyone especially enjoyed his dancing!" 
"It was magnificent. I was very honored to be invited. The first day I arrived, Chenge and I went to his tailor to get measurements to get a Kitenge suit made." said Niels, describing the colorful fabric of Africa. "I attended with the group of PFS staff from the US and Kenya and it was like being part of the PFS family. At the wedding we had lunch and then you go straight for dancing for the rest of the afternoon. I tried my best, but still some people laughed at my moves. The aunties and the grandmas laughed. I had great fun and that didn't bother me at all," he said with a smile.  
You never know where PFS volunteering can lead you.