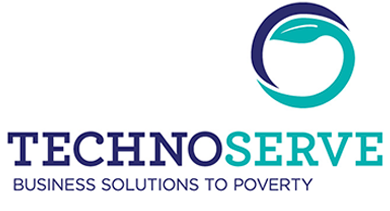 ---
TechnoServe is a nonprofit organization that works with enterprising people in the developing world to build competitive farms, businesses and industries. They develop business solutions to poverty by linking people to information, capital and markets, and work with approximately 4,000 businesses and more than 300,000 farmers every year.
TechnoServe works hand in glove with PFS in six African countries, employing food technologists and business advisors in the field to work directly with the small and growing food businesses receiving assistance. It works directly with local food processors to convey their needs to PFS and later helps in connecting PFS volunteers who are assisting clients on projects. In addition, TechnoServe helps the food processors with on-the-ground capacity building, institutional development, and linkages to financing partners and markets.
Over their nearly five decades of development work, TechnoServe has often sought out people with technical skills to advise on strengthening markets and improving the competitiveness of the agro-processing sector. For TechnoServe, PFS was an ideal match. PFS could offer technical expertise from world-class companies, and TechnoServe could steer and support these resources to help strengthen the capacity of African food processors.
TechnoServe also notes the distinctive effect that comes from PFS experts being volunteers. There is a passion and lasting commitment that comes with the contributions of PFS volunteers, in addition to their very tangible technical skills and knowledge.
In the future, TechnoServe aspires to expand its partnership with PFS to achieve greater scale and impact, with a particular focus on improved nutrition for vulnerable populations. They see a whole range of sectors, such as energy, where growth opportunities exist.