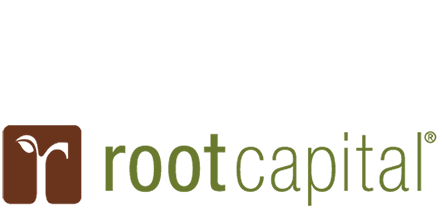 "Unlocking entrepreneurship where it matters most."
---
Root Capital is a nonprofit social investment fund that grows rural prosperity in poor, environmentally vulnerable places by lending capital, delivering financial training, and strengthening market connections for food and agricultural businesses in more than 25 countries around the world. Root Capital is providing these services to Africa-based food processors in collaboration with Partners in Food Solutions.
Working with PFS is one way that Root Capital is expanding their services to areas beyond lending and financial management training, helping businesses overcome other capacity gaps that prevent them from scaling and succeeding. In the past, Root Capital has been able to finance agro-processors to purchase equipment, or help these businesses strengthen their financial processes, but they've never been able to help them select that equipment, or improve the nutritional content of their products until now. Simply put, PFS offers Root Capital and their clients a more robust and effective toolbox.
The partnership allows the organizations to create more impact together than either would be able to achieve individually. By combining Root Capital financing and training with the technical expertise of PFS, they're able to provide more support to entrepreneurs and small businesses leaders and their communities. In turn, PFS has been able to leverage Root Capital's strong network throughout Africa, and the relationships and networks that their team has built over the last decade. It's a win-win.