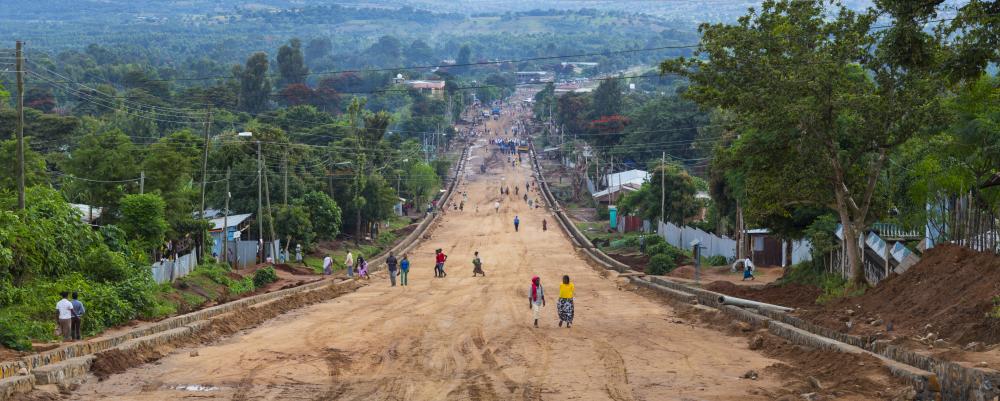 As we closed our fiscal year in May and officially launched our 15th (!) year, our team, and many observers, believe that our work has never been more important than it is at this particular moment. With the uncertainty of two years of a global pandemic, growing inflation and now war in a region of the world that is critical to supplying much of the food, fertilizer and fuel that Africa needs, assisting local food production across the continent has never been more urgent. 
Last year we launched a new strategy that called for going deeper in our support of high potential African food companies. This means offering a broader menu of services to strengthen their foundation and support their growth. I'm happy to report our new strategy is already bearing fruit. This year, despite volatility in the global system, these high-potential clients saw a median growth rate of 21.9%  in their revenue and utilized an average of three PFS services during the year. 
To bring our vision to reality, we are fortunate to have both a seasoned leadership team based in both the US and Africa (averaging over 5 years with PFS) and a growing team of new African colleagues with the expertise we need to add value to clients and support our wonderful corporate volunteers. 
Our volunteers continue to show up for clients with best-in-class expertise - we had a record year of engagement with more than 672 employees from General Mills, Cargill, DSM, Bühler, The Hershey Company, Ardent Mills and The J.M. Smucker Co., sharing their time and expertise with clients, providing thousands of hours of support uniquely tailored to their specific business needs. Again this year, our volunteers have told us how much they value their PFS experience with a 91% satisfaction rate on our annual survey.  The direct and tangible impact of working to improve the food value chain in Africa is what makes this experience so valuable to volunteers. Jayd Kittleson of Cargill said  "I keep volunteering because I am inspired by the entrepreneurial spirit of PFS clients and their passion for being better."
A true measure of the value of the expertise we provide is the growing demand for volunteer support - up 34% last year - and our clients continued high satisfaction rate (94%). Adedayo Oshinnaiye of Graceco Industries in Nigeria told us, "After several months, the team helped increase Graceco's product margins by 10% and more than doubled our product's shelf life."
It's stories like these that illustrate the meaningful, relatively quick impact our volunteer experts can have on a company's bottom line, leading to development and resilience in the local food supply in the countries where we work. 
I was just on a call this week to discuss the overlapping crisis - conflict, climate shocks and covid - that have led to a spike in ingredient costs for processors and double-digit food price increases. Consumers in Africa, especially the millions of families living in extreme poverty, cannot absorb those increases. As I write this, the World Food Program has issued its highest alert for 'catastrophic' levels of hunger for two of the countries where we work, Ethiopia and Nigeria. Our work to strengthen local producers is an important element in creating sustainability and resilience in those food ecosystems. PFS has never been more important. 
Thank you to all of our clients, volunteers, partners and staff for your devotion to a more food-secure future for Africa and beyond.