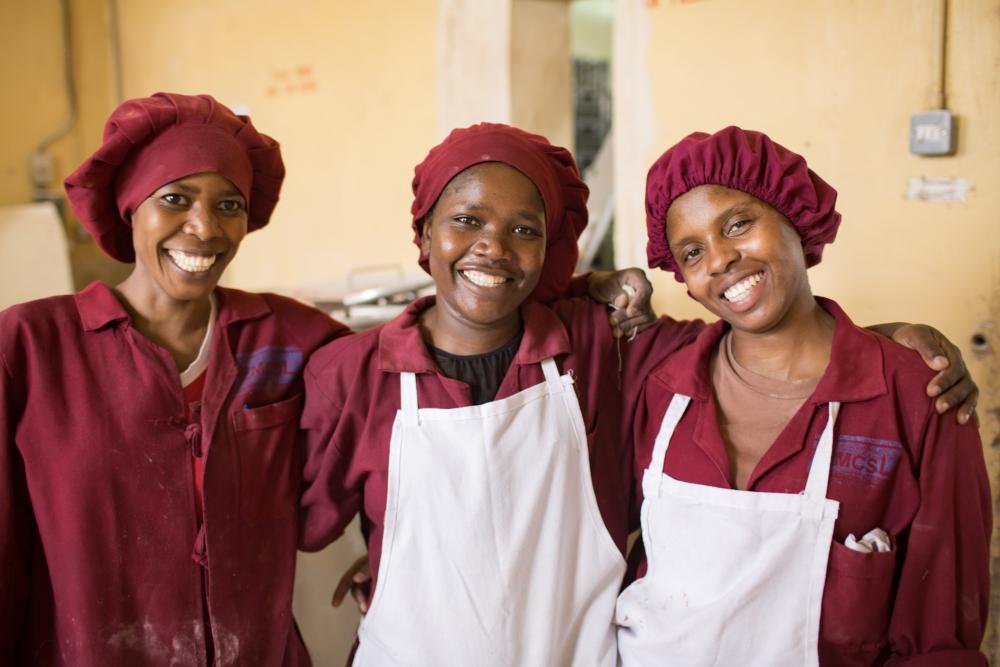 Established in 2010, Fastizers Food and Confectionary is one of Nigeria's fastest-growing consumer goods companies. The company began by making sweets out of a home kitchen ten years ago and now distributes its products across the country to 26 different states and counting. To meet growing demand, Fastizers Food and Confectionary looked to Partners in Food Solutions for support in expanding their current production facility, from the parking lot to the processing area.
A volunteer from The J.M. Smucker Co., Christopher Ray, was tasked with supporting Fastizers with their facility design project. "I've been working at Smucker in R&D since 2016 and have worked within our coffee, Uncrustables, jams and jellies, and ice-cream toppings businesses," said Chris. "I was looking for an organization in which I can use my educational background and engineering skills that I've developed
throughout my career to help in a meaningful way. When I heard about Partners in Food Solutions, I knew I had to get involved."
Working with another volunteer from Hershey, Christopher reviewed the client's current facility design and came up with a new design that would allow them to expand from one processing line to four while also ensuring the factory would be HSE and GFSI/FSMS certification compliant. "This volunteer work correlated with one of the projects I was doing at Smucker at the time," said Christopher. "I thoroughly enjoyed applying my skills to this project and learning about a new company in a different country. Having the opportunity to network with other professionals at different companies was fun, too!"
Since the project finished last year, Fastizers Food and Confectionary has already made significant progress in expanding its facility. The updated layout is a significant improvement from the initial draft, and additional considerations for food safety, human safety, and the environment have been incorporated. Further, information on how dough temp affects the baking has been factored into the quality control program and the volunteer's edits on the flow made it easier for the client to communicate with their facility architect on their desired plans. Fastizers Food and Confectionary plan to finish constructing the new facility by August 2022.