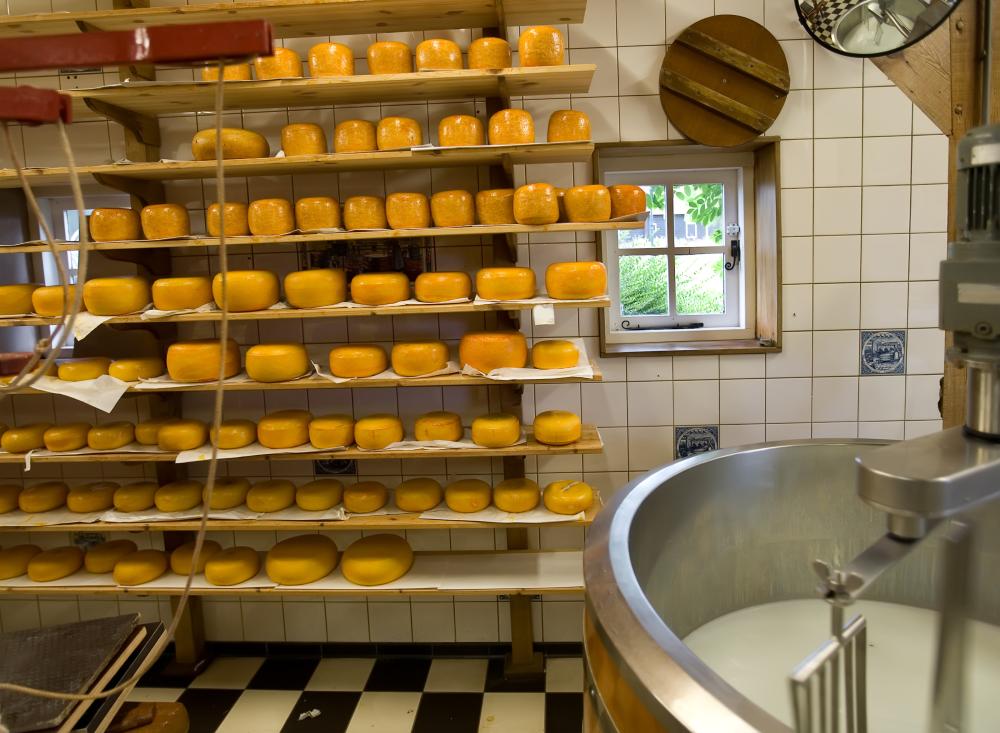 Established in 2003, Shambani Milk is a dairy processing company located in Morogoro, Tanzania. Shambani aggregates milk from roughly 250 smallholder dairy farmers and produces several products, including fresh pasteurized milk, sour milk, and flavored yogurt. The company has partnered with Partners in Food Solutions (PFS), international development nonprofit TechnoServe and USAID for more than three years, working on a range of projects from marketing strategy review to HACCP program implementation, ISO certification, and new product development. To further diversify their product portfolio, Shambani Milk reached out to PFS and its network of expert volunteers for guidance on developing a new product – mozzarella cheese.
"Adding mozzarella to our product line is important to our business for several reasons," said Shambani Co owner and Director of R&D Florent Nguma. "Cheese is one of the highest value dairy products with a good profit margin and that is what our company wants to focus on," he said. We've also seen an increase in demand for cheese at hotels and restaurants due to the growth in local tourism." To support Shambani Milk with this new endeavor, PFS assembled a team of product development experts including cheese expert Gert van den Hoven from DSM.
Growing up on a milk farm and spending several decades working with cheese in various capacities, Gert was the perfect fit to support Shambani Milk on this project. "In my role at DSM, I help cheese factories create the optimal recipes for their cheese brands, optimize the cheese process, and ensure it is sustainable and cost effective," he said. "I found it easy and enjoyable to contribute my experience and guide Shambani forward in their mozzarella cheese journey. For me it was a small effort, but for them it made a world of difference."
Most of Gert's previous cheese experience involved working with European cheese companies. This project with Shambani was his first cheese development project in Tanzania. The biggest difference for Gert was the scale and equipment available. "The differences in infrastructure required parts of the mozzarella cheese making process to be manual at Shambani," he said. "This required a different approach and more practical solutions." Gert also had to work with a more variable milk source than he's used to. "The varying milk quality proved to be somewhat challenging, but everyone on the team was eager to learn and was motivated to address quality gaps and improve production quality. This made the project super fun and gave me motivation to keep supporting the client."
Over the past year, the team has conducted several tests including taste, smell, texture, appearance, pH, and shelf life. "We're very grateful for Gert's support on this project," said Florent. "We've learned so much from his vast experience and have been implementing his suggestions throughout the project." Shambani and the team are still working on perfecting the recipe and are excited to share this product with the community in the near future.