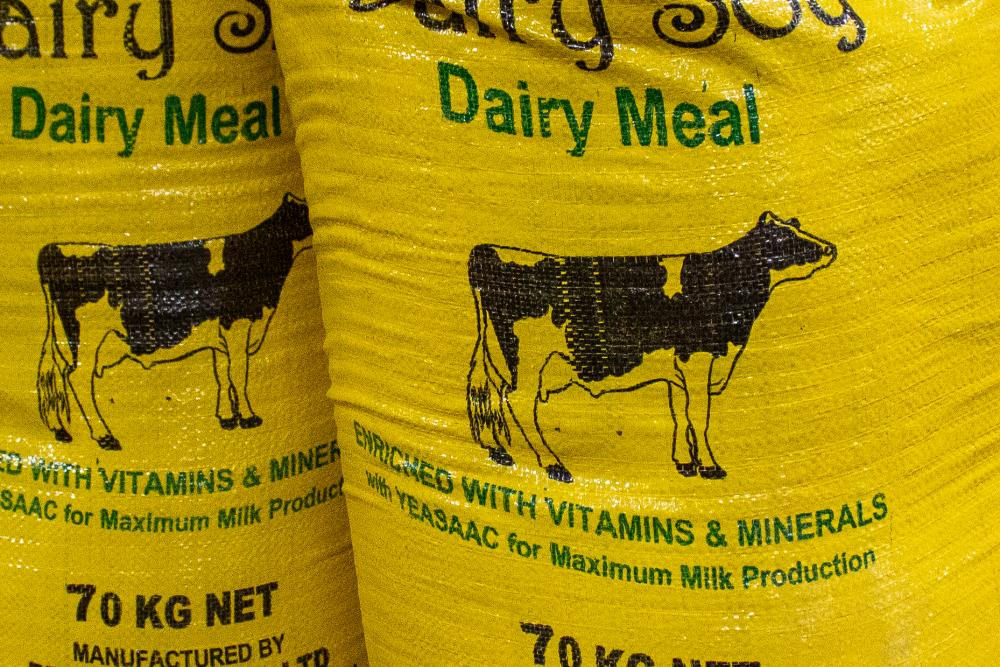 Spice World, a grain and legume processor based in Nairobi, Kenya, recently decided they wanted to expand their animal feed business. They were already producing animal feed but on a smaller scale, using by-products from their grain and legume processing. In order to grow their animal feed production, Spice World looked to Partners in Food Solutions' expert volunteers to assist in formulating feed for ruminant animals. Joyce Kibiru, a sales manager at Cargill who also has an animal health and production background, joined the project team to lend her expertise.
"I have a particular passion for volunteer and community work; not to mention Cargill has 'community enrichment' as one of its pillars for success," Joyce said. "I was excited by the rare opportunity to help other agribusinesses and play a role in ensuring African companies were successful. Adding value to the farming and feeding of dairy cows has been a key motivator for me."
Joyce's help in the Spice World dairy feed formulation project was invaluable. She was able to leverage her skills and expertise in animal nutrition to help facilitate proximate analyses of soybean, corn, wheat, and sunflower meal. "The purpose of the analyses was to evaluate the safety and nutritional value of the ingredients. Proximate and digestible values are important aspects of formulating a cost-effective and efficient animal feed," she said. Additionally, she connected the Spice World team with the Cargill ruminant team based in the US and South Africa to ensure the feed formula they were developing met the needs of dairy farmers in Kenya and made sense for the local African market.
Today, Spice World is conducting preliminary trials with local Kenyan dairy farmers to grade its overall performance and see how the dairy cows are tolerating it. Once a final formula is selected, the team will then start discussing production capabilities and the cost associated with producing the product in the necessary quantity.