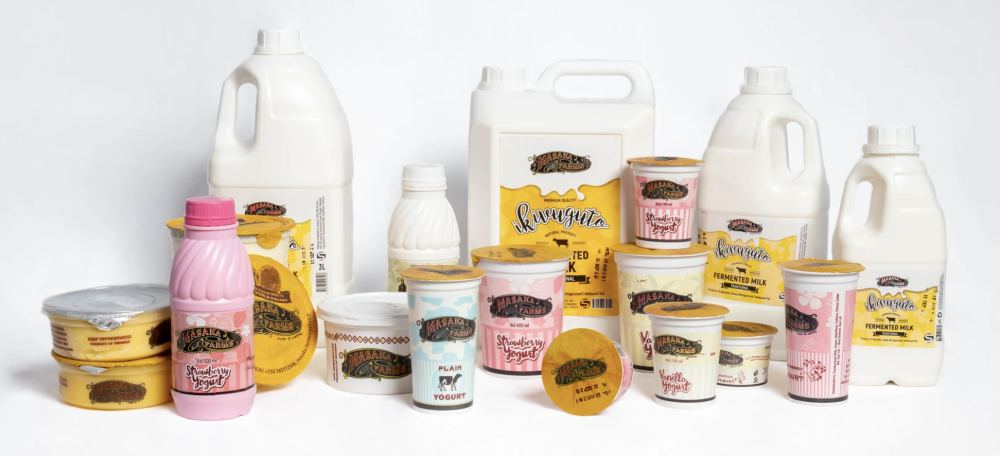 Masaka Dairy has a unique competitive advantage that many in Rwanda would consider a liability - over fifty percent of their staff are deaf. 
Luke Lundberg, the current CEO of Masaka, says that his staff has a particularly well-developed attention to detail because of their hearing impairment. "When you lose a sense it often heightens your other senses," he said. "Our deaf staff have a lot of ownership and pay incredible attention to detail. They want to make sure every product we send out is as perfect as possible."
From its inception in 2015,  Masaka Creamery recognized that offering employment to deaf people was a better way to address their needs than charity. The company has grown steadily and in addition to employment, also provides training for the deaf community; something that is not widely available in Rwanda. 
Sandy Efaw, contract manufacturing manager at J.M Smucker found her first volunteering project with PFS so rewarding that when the opportunity came for her to volunteer on another project, she took it up with little hesitation.
Sandy was part of a team of volunteers that supported Masaka in attaining certifications from the Rwanda Food and Drugs Authority (RFDA) which allows them to increase brand trust and eventually export their products. In addition to yogurt, they also produce fermented milk, cream, butter, and other dairy products with an average daily production of 4,000 liters. 
To receive HACCP certification, they needed to develop a Site Master File (SMF), which is an internationally recognized record with specific information about their manufacturing operations. Sandy and the team of volunteers worked directly with the Masaka staff to put this document together. 
Sandy was familiar with a Site Master File through her work with external contractors at Smucker, but it was not an area she was directly responsible for in her job. She set off to research as much as she could to try to learn and understand the scope of the task. 
The terrain was just as unfamiliar to her co-volunteers, so they all dug in together to learn in order to offer Masaka the best results. That collaboration made the difference. They even worked together outside of project hours because of the importance of the project.
The Masaka team's responsiveness and receptiveness to the different proposals from the volunteers made the extra time and effort worth it. Masaka now has their SMF in place and they are awaiting certification from the Rwanda FDA.
"I benefited a lot from working on this project and working with the other volunteers. It has actually been helpful for me in my job as I now have a more in-depth perspective on what to look out for and expect from our external contractors I work with," she said.  "The uncertainty at the beginning of the project worked out for the best at the end, proving that sometimes you get better results if you don't have your mind dead set on the end goal."
Sandy is on a roll when it comes to successful PFS projects and is looking for her next opportunity. She says that everyone at Smucker can have the same positive experience that she's had. "I'd encourage my colleagues to volunteer even if they are not sure of exactly what they're doing when they jump in. It's definitely enriching and volunteers end up getting more out of it than they realize."
Luke affirms this saying, "Masaka has always had a baseline, but working with PFS has really elevated a lot of our processes, documentation and certifications, which we really appreciate. The volunteers have been very helpful, gracious and understanding, even when we don't hit all the deadlines. It has been a great opportunity for the Masaka team to learn how they can improve things and it's something that we really enjoy about this partnership."