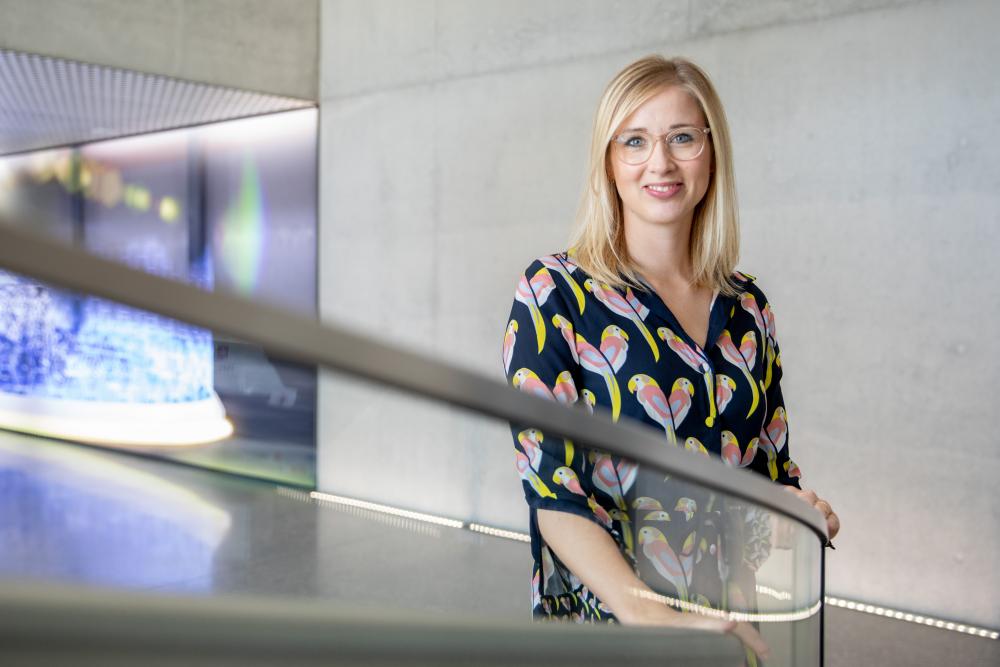 Katharina Hilker is an inspiring leader and Bühler champion for Partners in Food Solutions (PFS). Katharina believes that PFS is a great opportunity for Bühler employees to share their knowledge and have a positive impact by fighting malnutrition in Africa.
PFS: How does volunteering with Partners in Food Solutions
help Bühler employees live out their purpose?
KH: Our goal at Bühler is to balance humanity, nature and
economy in every decision. I believe Partners in Food
Solutions allows employees to live out Bühler's values
by sharing their knowledge and skills with others, and
helping make food more nutritious, safe and affordable for
communities in Africa and beyond.
PFS: How can volunteering with Partners in Food Solutions
help Bühler employees develop new skills and/or grow as
a leader?
KH: I think volunteering with PFS shows independent ownership
and ambition to make a difference. Over the years, Bühler
employees have spent thousands of hours volunteering
with PFS therefore increasing their exposure to new cultures
and markets, honing their teamwork skills, and getting
comfortable dealing with ambiguity and different work
environments.
PFS: What is your favorite aspect of Partners in Food
Solutions?
KH: I am always impressed with the amount of impact an
individual can have through volunteering with PFS. You
are working with entrepreneurial food companies, growing
their capacity and capabilities, and you're directly involved
in the knowledge-sharing process. This is such a unique
opportunity to connect the world, improve nutrition, and
make an impact beyond yourself and Bühler.
PFS: If someone is interested in volunteering but may be
hesitant to start, what would you say to them?
KH: We have a great community of PFS volunteers from Bühler
that continues to grow each year and I think that's proof of
the program's success. Our volunteers are incredibly humble
and often keep their successes to themselves – they are the
hidden champions in our departments. If you're interested in
volunteering with PFS, I would say be curious, trust yourself,
trust your knowledge, and be open to speaking to your
colleagues about it.