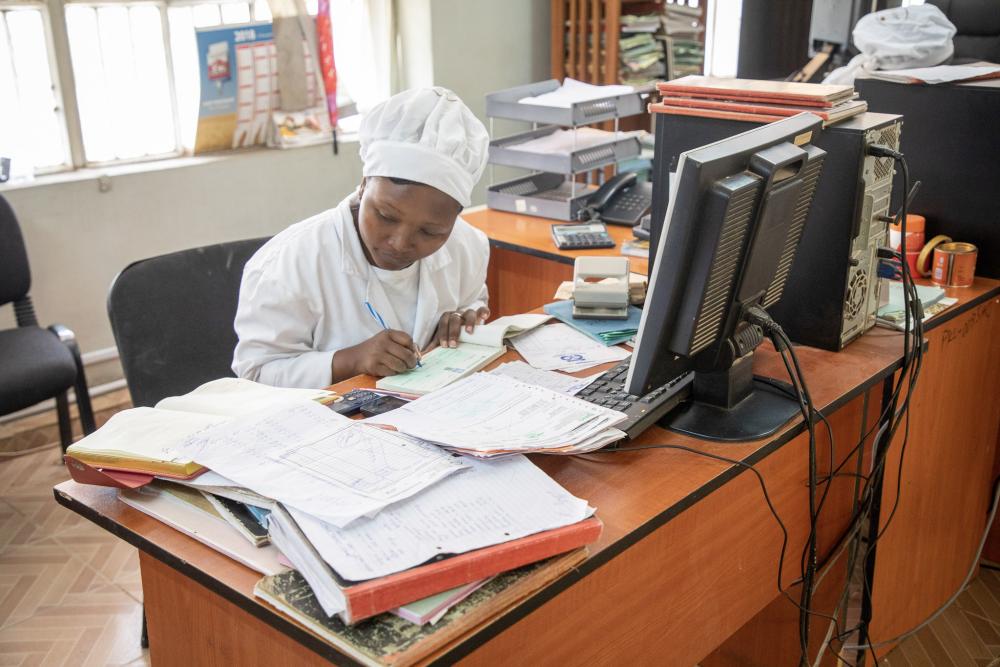 Fastizers Food and Confectionary is one of Nigeria's fastest growing consumer goods companies and is known for their premium short-bread cookies, biscuits and other sweets. The company began by making sweets out of a home kitchen ten years ago and now distributes their products across the country to 26 different states and counting. Fastizers joined Partners in Food Solutions in 2020 and has since completed over nine projects including product development, equipment installation, and recently an occupational health and safety project. Bühler's Quality, Health, and Safety Manager Alan Galloway worked with Fastizers to develop their health and safety manual.
Alan has five years of experience as a quality, health and safety manager at Bühler. "I really enjoy my role and love changing people's perception of health and safety," he said. "I believe by better educating people around the world on health and safety (H&S), we can all achieve something great." Working with his Bühler colleagues Lindewe Segalwe and Sorana Ionita, Alan and the team were able to learn about what health and safety means in Nigeria. Alan said one of the most interesting parts of the project was discovering how another country handles their health and safety, and what laws and regulations they have in place. "Sometimes we had to ask some difficult questions," Alan said, "but overall it helped us create a better health and safety environment at Fastizers."
Balogun Ismail Sola, a quality control analyst and health and safety officer at Fastizers, worked with the Bühler volunteer team to develop a H&S manual for the company. "It was quite an interesting and fulfilling experience working with Alan, Lindiwe, and Sorana," he said. Throughout the project, Alan and the team provided technical support, virtual trainings, and helped identify gaps in Fastizers H&S plans where they could improve. Using learnings from the project, Balogun was able to develop a new health and safety approach that the company will implement moving forward. "For example," said Balogun, "we will start doing continuous risk assessments and policy statements in occupational, health and safety." The H&S manual will help the Fastizers align on all aspects of safety across the company so they can better control hazards and risks. Balogun said his favorite part of the project was the virtual training that Alan facilitated himself because it was incredibly helpful and insightful. He will take those important lessons with him.