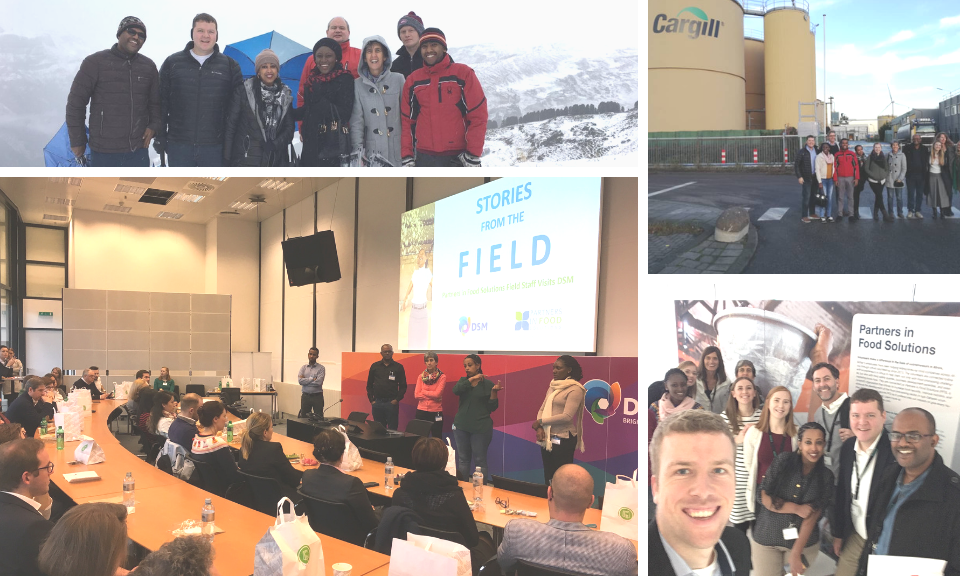 Simon Hailu, food processing specialist for the PFS Alliance Program in Ethiopia, says now that he's been to Switzerland, he finally knows how it feels to be the milk processed by his dairy clients in Ethiopia!
Why's that?
It's because he's never been quite that cold! At the end of 2018, PFS staff joined field staff from Ethiopia, Zambia, and Malawi on a visit to PFS corporate partners in Switzerland and the Netherlands. The team toured processing facilities at Bühler,  DSM, Cargill and also General Mills joint venture Cereal Partners Worldwide. They had the opportunity to meet with current and prospective volunteers, and to share about their work supporting food processors in home countries. It was a wonderful opportunity for us to bring the field experience to life at our European partners, connect with our amazing volunteers, and help our field staff understand the capabilities of our partners and volunteers.
As a bonus, we got to enjoy the holiday season in Europe and our field staff had the chance to take a day trip to the Alps and see snow for the first time! The members of the team summed the trip up nicely - it was a chilly but enlightening experience!